As a virtual event, the Toronto Women's 416 Run Challenge opens up the possibilities for you to run – or walk – anywhere, anytime.
City, country, indoors, out in nature, roads, trails or treadmill. In Toronto or beyond. The purpose is to get moving, challenge yourself and stay connected with an amazing community of racers.
We have created a virtual 416 kilometre route to showcase Toronto and the GTA. This is a virtual journey and you don't have to run this route at all. If you live in Toronto, go ahead and explore as many neighbourhoods as you want. Toronto is an awesome running city and you can discover great neighbourhoods and scenery by getting out and getting active.
You have until July 31, 2021 to complete your 416 Run Challenge. So plenty of time to complete your journey and get your bling! Enter now and start tracking your kilometres. Registration is open until February 28, 2021.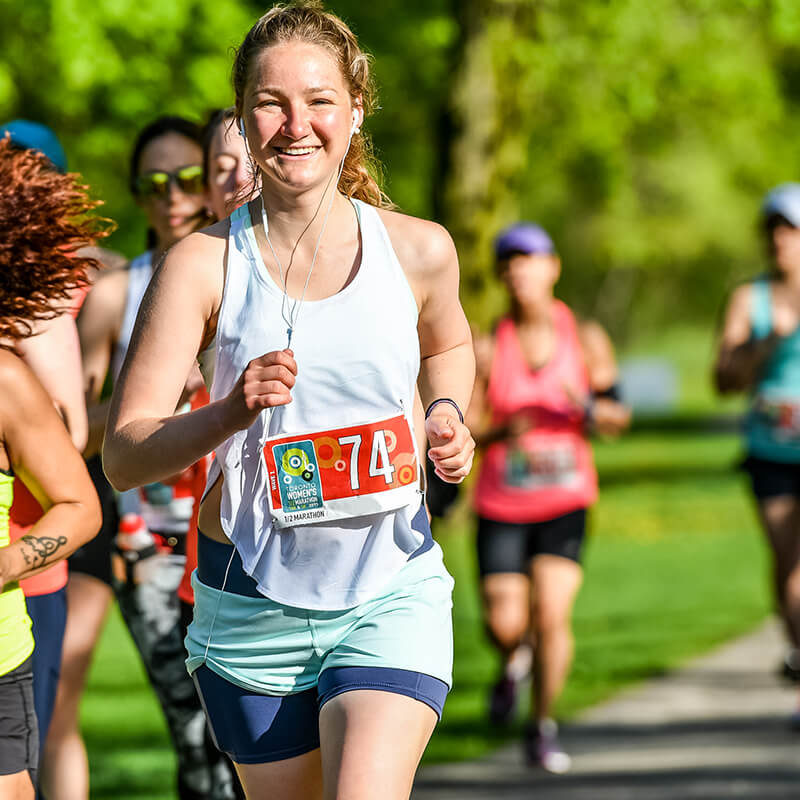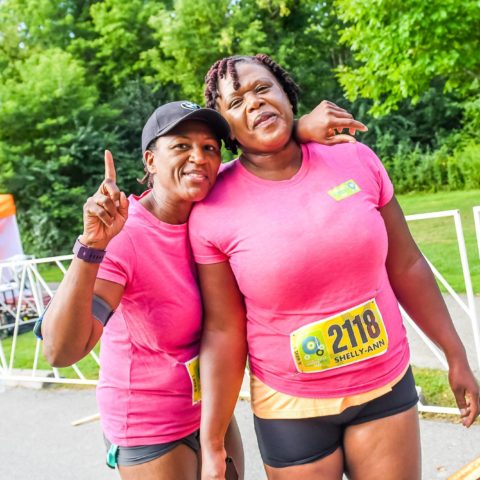 1.   
REGISTER. And then set your 416 Run Challenge goal. For example, if you run between 15 km to 25 km each week (around 100 km each month), you will complete your 416 km in about 4 months. If you want to stretch out the challenge a little longer, or finish a little quicker, go ahead and adjust your mileage.
2.   
RUN.  Get out and start running or walking your distances.
4.   
REWARD! We'll be sending you some bling each time you hit some milestones on the way to your ultimate goal.
It's easy to upload and track your progress. Login to your dashboard on Race Roster, click on your 416 Run Challenge tracking link and enter the distance you cover each time you go for a run or walk.
You can use a fitness training app, such as Runkeeper, Garmin, Apple or Strava, to track your distance. Then, simply enter that distance you ran/walked into your 416 Run Challenge tracking page. If you don't use a fitness tracking app, no worries, go ahead and use the honour system and simply enter your distance. Please note that the entry of your km's is based on the honour system and to ensure that this fair for everyone, we will be monitoring the tracking page entries.
You will be able to easily see your progress on the 416 Run Challenge map as well as view the individual leaderboard.  Remember, you can upload your data from the day you registered until July 31, 2021. You have all the way until July 31, 2021 to complete your Challenge, so don't sweat the little things.  Just keep moving and challenging yourself as you set your pace. And have fun!
Learn More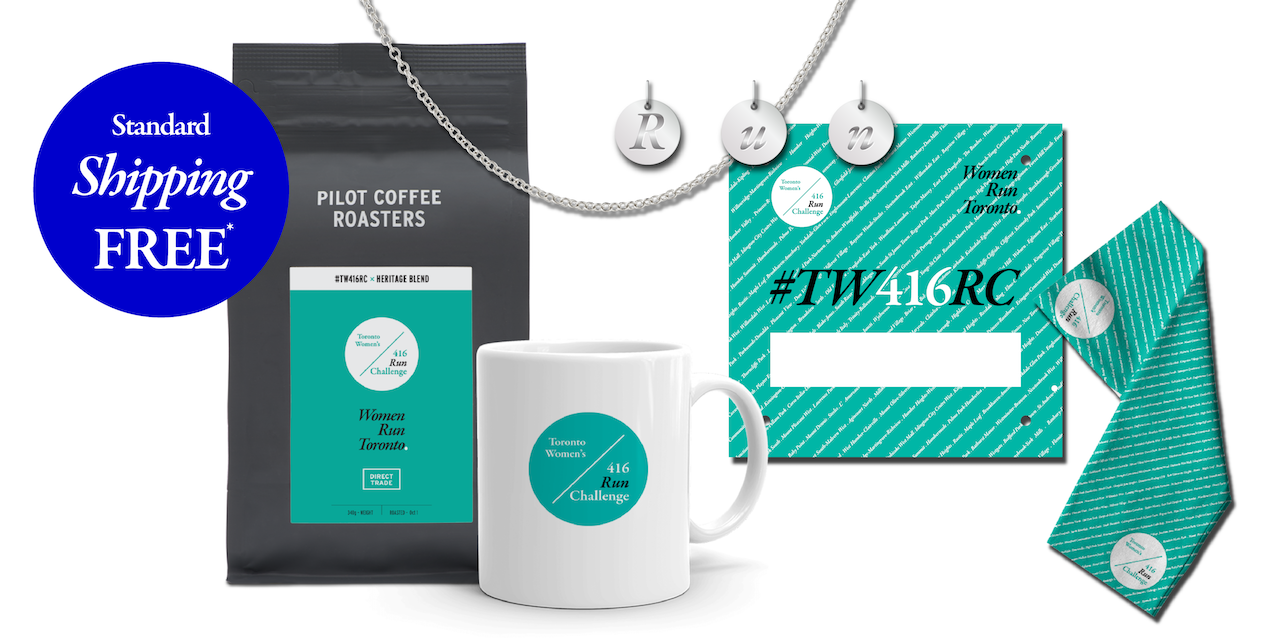 When you register, you receive a jam-packed 416 Run Challenge kit sent directly to you with plenty of cool stuff to get you started.  The kit includes branded swag, and and lots of other merchandise provided by our sponsors and supporters.
Also in the kit is a unique 416 Run Challenge Finisher necklace with a twist – for each milestone you reach, you'll get your specific Challenge charms  to add to your necklace.  Cool, right?!
See The Welcome Kit
What's a memorable event without great gear? Look good as you log your kilometres or reward yourself when you cross the finish line. Either way, get access to exclusive 416 Run Challenge swag – only for participants! Check out the Store here.
Shop Now


The 416 Run Challenge is presented by the Toronto Women's Run Series, one of the most popular women's race series in the country. We are Toronto based and committed to supporting other women owned and operated small businesses.