Each of these charities are Toronto based and each one is committed to helping everyone and anyone who needs their help and support, especially now as we continue to navigate through COVID-19.
Please donate and / or fundraise for the charity of your choice. We will make a donation to each organization at the end of the Challenge in the hopes that 2021 will be easier for all of us especially those in need the most. Help us set the pace for our partners.
Did you know that cancer is the leading disease-related cause of death among kids in Ontario? By fundraising or donating to a participant your support will help children with cancer and their families through diagnosis, treatment and beyond.
POGO champions childhood cancer care through collaborations in healthcare innovation, survivor care, family assistance, population data, policy development, research and education. To learn more visit www.pogo.ca
The current pandemic is creating new challenges that none of us could have ever prepared for and compounds the financial burden for families with a child in treatment. Your support can help make a difference for these families.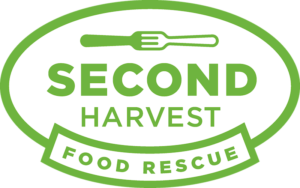 Second Harvest is Canada's largest food rescue charity with a dual mission of environmental protection and hunger relief.
In this time of crisis, FoodRescue.ca, Second Harvest's online, local, food donation platform, is connecting food donations with people who need it.
Between March 15 and June 30, 2020, Second Harvest rescued 9.8 million pounds of food.
Second Harvest is part of the City of Toronto's food security table alongside partners such as Daily Bread Food Bank, North York Harvest, Red Cross and United Way to determine the most effective and efficient means of getting food to community through coordinated efforts.
Through direct delivery and our online platform FoodRescue.ca we recover nutritious, unsold food from more than 1,200 donors and redistribute it to a broad network of 1,080 social service organizations in Ontario and BC. Our free, essential service helps nourish people through school programs, seniors' centres, shelters, food banks, and regional food hubs.

Sistering is a multi-service agency offering practical and emotional support to women and trans people from across Toronto who are homeless, precariously housed and/or socially isolated.
Sistering has been serving this community for over 35 years, validating the experiences of women and trans people regardless of outcomes. Community members come from diverse backgrounds and include women and trans people who are experiencing, or have experiences with: substance use and mental health issues; disability; trauma and violence; immigration, refugee, and undocumented status.
What's a memorable event without great gear? Look good as you log your kilometres or reward yourself when you cross the finish line. Either way, get access to exclusive 416 Run Challenge swag – only for participants! Check out the Store here.
Shop Now


The 416 Run Challenge is presented by the Toronto Women's Run Series, one of the most popular women's race series in the country. We are Toronto based and committed to supporting other women owned and operated small businesses.