Thank you to the 1,500+ women who took part in the 416 Run Challenge and challenged themselves to run/walk 416 kilometres.
Registration for the 416 Run Challenge is now closed.
With the collective support of all participants we have raised more than $30,000 for our charitable partners thus far in the 416 Run Challenge. This year, more than ever, your fundraising efforts are making a huge impact for our partners.
If you are still on your 416 kilometre journey, remember you have until July 31, 2021 to log your kilometres and earn your Challenge Charms.
Once you complete your 416 Run Challenge, you are ready to embark on your next challenge, the 416 Run Challenge GOLD. You can also enter one our 2021 virtual races! There's a Challenge or a virtual race for everyone!
Check back again in the Fall to learn what new and exciting challenge we have planned for next year! Until then, stay safe, keep running and remember #womensetthepace!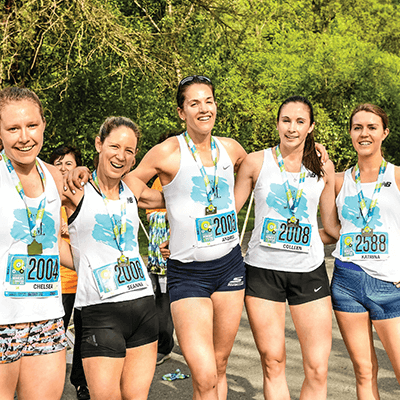 We know women love to set their pace. We are here to help you keep that up and achieve your goals.
The goal of the Toronto Women's 416 Run Challenge is to log 416 kilometres between now and July 31, 2021. You'll stay active and you'll collect some awesome bling as well.
We've designed this virtual event to make it fun and challenging for anyone – newbies or experienced road warriors. For example, walk or run 15 km – 25 km each week, and you'll finish up the challenge in 4 – 6 months. You want to stretch it out longer to keep up your motivation – that's great too! Your pace is personal.
You can live, and participate, from anywhere in the world. Feel free to put in your kilometres outdoors or indoors, treadmill or trail. Running or walking.  In the city, the country, in Toronto or beyond.  It's up to you.  You set your own pace and we'll be here to support you with training tips and rewards.

Run Info
When you register, your 416 Run Challenge welcome kit will be sent straight to your home, jam-packed with really cool stuff including a 416 Run Challenge neck gaiter, delicious Pilot Coffee and a 416 Run Challenge mug to sip from, a $25 Asics e-card, and tons more surprises from our sponsors and supporters, many of whom are women owned and operated small businesses.
As part of your ongoing motivational rewards package, we've commissioned a uniquely designed four-piece Finisher Necklace. Each of the three Challenge charms will be sent to you as you complete each milestone of your Challenge. So lots to look forward to as the weeks and kilometres add up!
See The Welcome Kit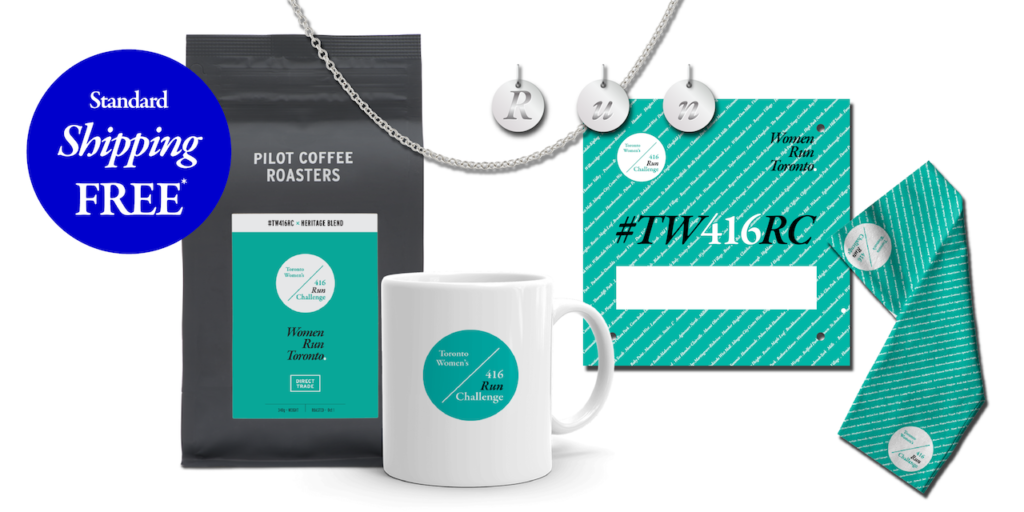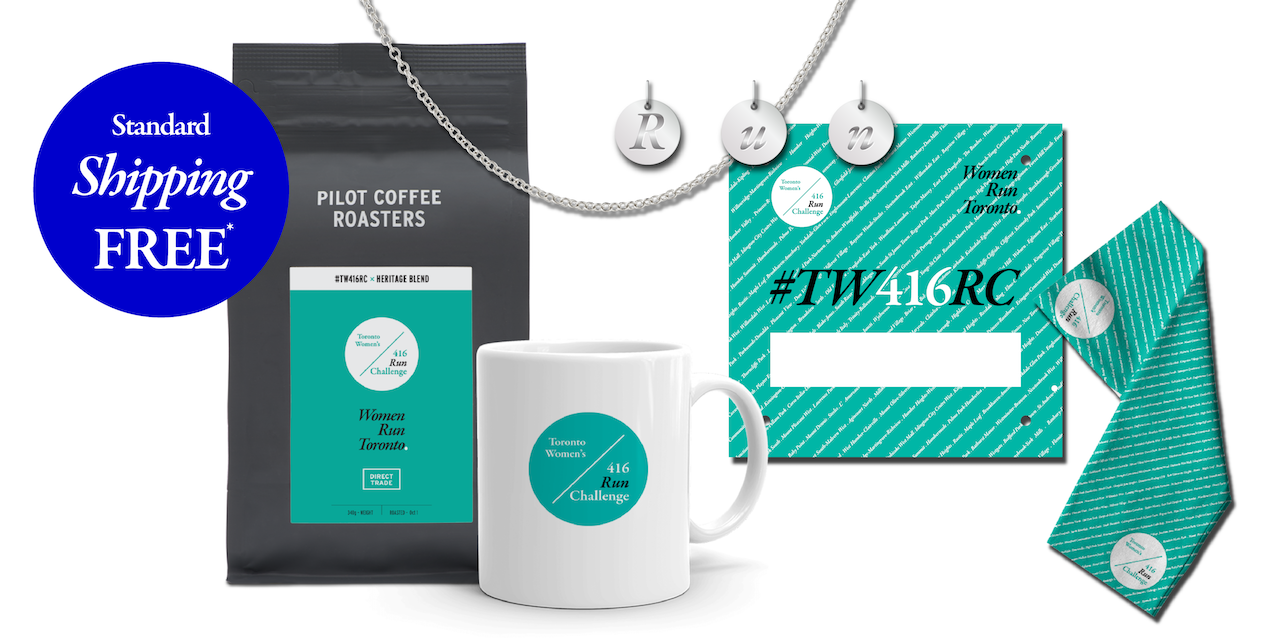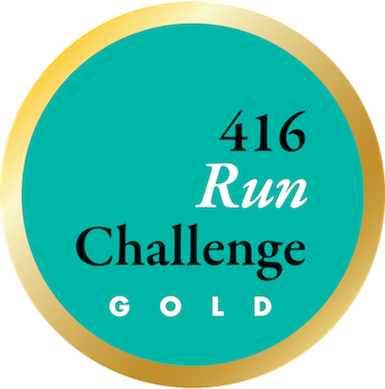 The Toronto Women's 416 Run Challenge GOLD is an exclusive event open to those who have completed the 416 Run Challenge and now are ready to set the pace on their next challenge! This virtual running/walking Challenge enables those fleet of feet women to run/walk another 416 kilometres to complete the Run Challenge GOLD with a grand total of 832 km tracked and logged. Double the km's – double the fun – double the bling, bragging rights and the pride!
Learn More
416 Run Challenge for Students
This is an opportunity for students (18 years and under) to stay motivated, keep active and be engaged with the student running community. Entry includes a 416 Run Challenge neck gaiter, $25 Asics e-card*, great sponsor offerings, a 416 Run Challenge bib, bi- weekly coaching and motivation tips and access to our student run coach for run related questions and support. Students also have access to our interactive 416 Run Challenge map tracking tool and our exclusive 416 Run Challenge merchandise.
Learn More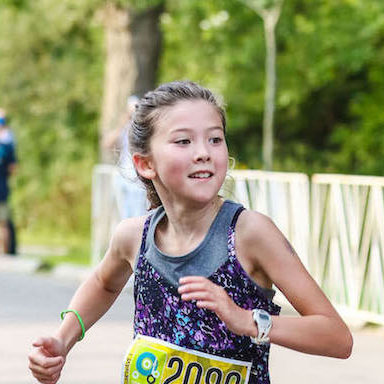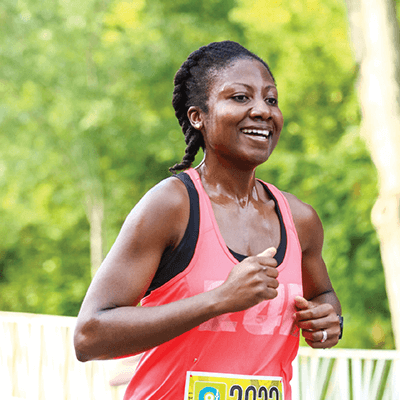 We are committed to supporting a wide range of local charities including: Pediatric Oncology Group of Ontario (POGO), Second Harvest and Sistering.
Charity Partners
What's a memorable event without great gear?  Look good as you log your kilometres or reward yourself when you cross the finish line.  Either way, get access to exclusive 416 Run Challenge swag – only for participants! Check out the Store here.
Shop Now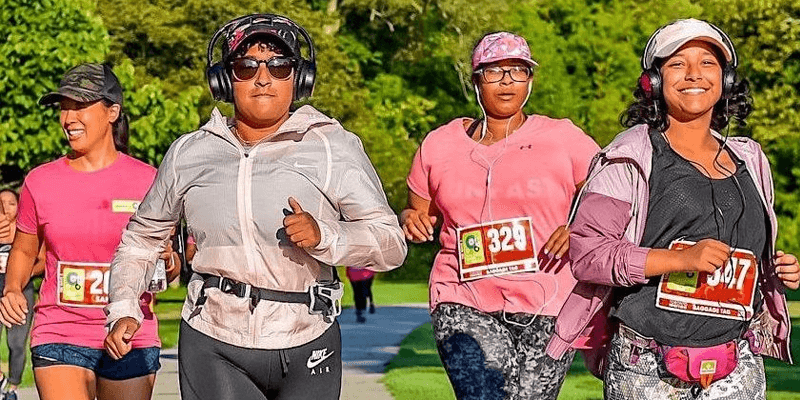 Give your body what it needs to perform at its best as you take on your 416 Run Challenge. With help from our friends at Ozery Bakery, we've got you covered with training programs and nutrition tips for every level of fitness.
Learn more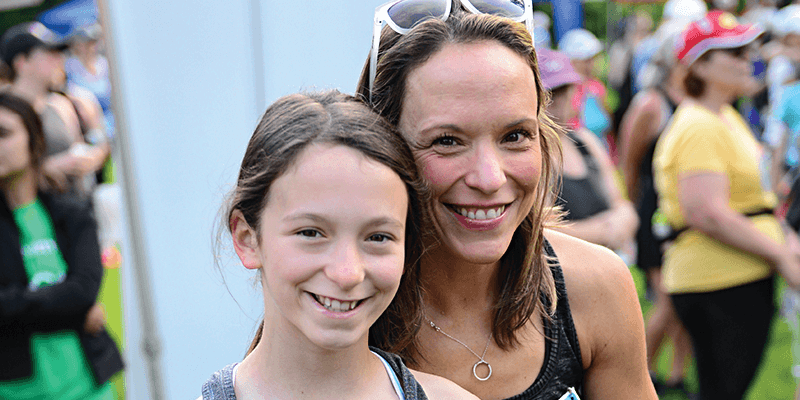 Frequently Asked Questions
We are here to help. Please visit our Frequently Asked Questions page for more details about the 416 Run Challenge. If you still have questions, we will work to answer all of them.
Learn more


The 416 Run Challenge is presented by the Toronto Women's Run Series, one of the most popular women's race series in the country. We are Toronto based and committed to supporting other women owned and operated small businesses.