Join Our Volunteer Team
Great races can't happen without exceptional volunteers! We're always looking for outstanding people to help!  There are lots of ways to get involved when joining our Volunteer Team. All volunteers receive: a great t-shirt, tons of snacks and refreshments and our sincerest thanks!
Ways To Get Involved:
Pre-Race Activities: Kit Stuffing, Pre-Race Kit Pick-up
Race Day: Course Marshals, Water Stations, Baggage Check, Greeters, Race Kit Pick Up, Food, Start/Finish Line, Parking, Set up.
Please complete the form to join our volunteer team.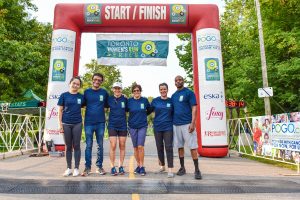 If you are selected to be part of the volunteer team, you will receive an volunteer t-shirt, tons of snacks and refreshments on race day and you can win some great draw prizes.
We are always looking for more volunteers! Help spread the word!

Thank you for volunteering and being part of our amazing Volunteer Crew!